Hand Stitched Boro Scarf No. 12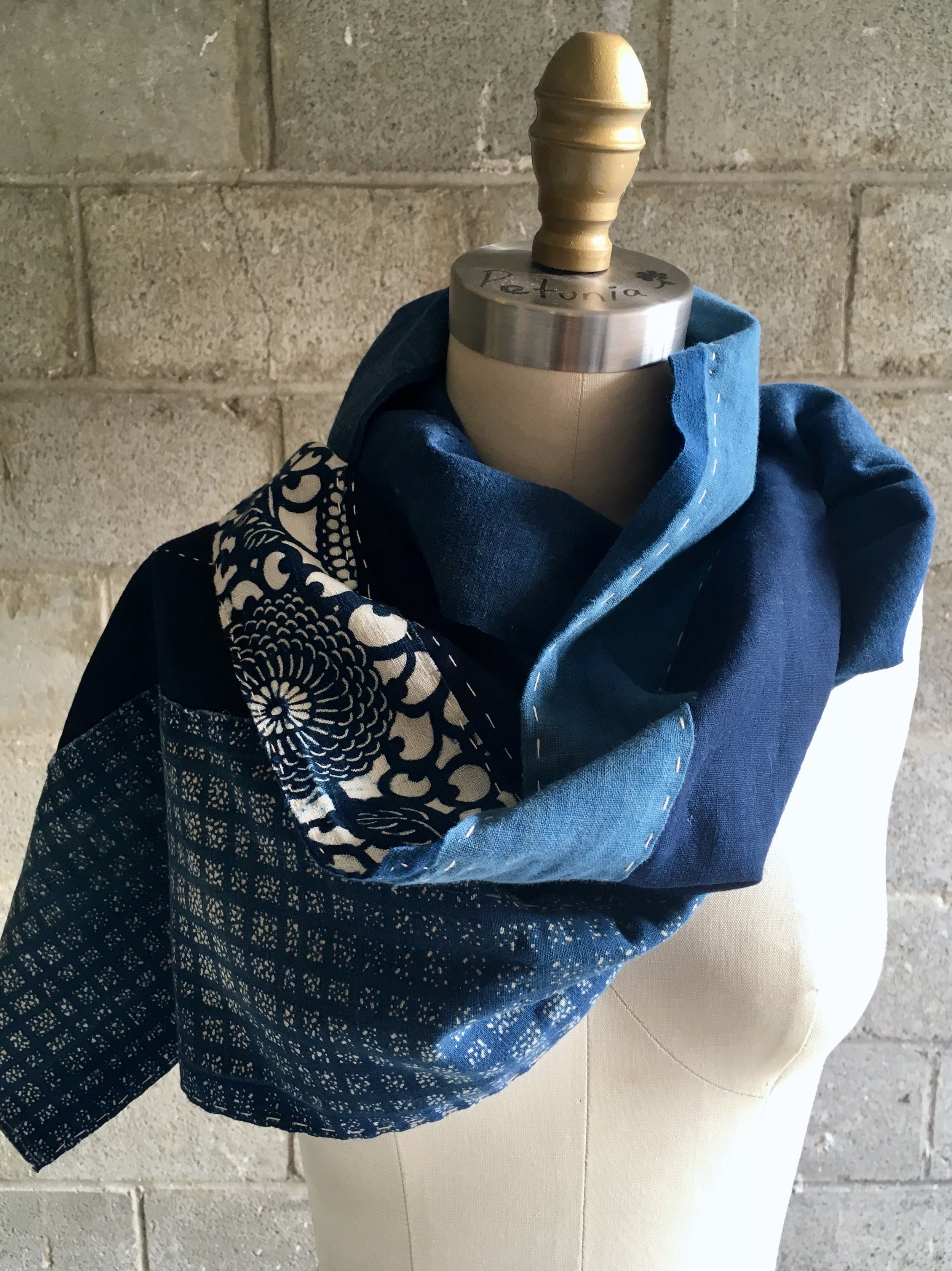 Hand Stitched Boro Scarf No. 12
The thing about style scarves is that, well, they're stylish. You can wear jeans a T-shirt and a pair of boots with this and look like a million bucks. I'm all about low effort when it comes to a night on the town.
This lovely is all hand stitched and comprised solely of vintage Japanese fabric. One half is a large piece of indigo dyed vintage katazome, likely a clan crest, from the early 1900s. It had a couple of holes so I repaired them à la boro, with some shima and a slip of katazome. The other side was a nice piece of indigo dyed muji that was lengthened with another bit of the same, and I was able to retain the original stitching because it was in excellent shape. I patched over some small holes with slips of muji and more katazome. I also added a little constellation of stars on one of the muji pieces.
This scarf measures a lavish 77.5" inches long for liberal wrapping, and it's 13.5" wide. Sashiko stitching and boro repair throughout, as well as some hand embroidery. Beautiful medium weight, vintage fabric. This scarf would look lovely draped over the shoulders of both men and women alike.